Meet The Carver Kings


This father-son sculpting team consists of Paul Frenette and Jacob Frenette. You may know the two from their roles in HGTV's "Carver Kings" and OLN's "Saw Dogs". Or from their travels around Canada in Ontario, Manitoba, Saskatchewan and British Colombia, doing over 20 shows a year ranging from town festivals like Festival Du Voyager to Home Hardware Grand Openings. You may have also seen some of our work in playgrounds around North America, helping bring art into play Paul and Jacob work closely with Earthscape.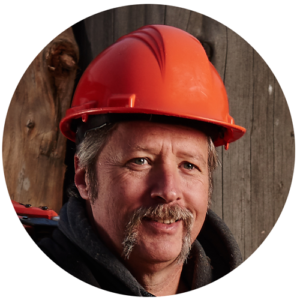 Paul Frenette
Paul started this journey after he had his favourite possession stolen, Wilson. A cement statue made to look like an Easter Island head. One day Paul was staring down at the trunk of a huge Walnut tree (finding lumber for winter), and he saw the face of Wilson. That's when he decided he would take it home and give life to Wilson again, through the wood. After many years of practice, commission jobs, events and competitions, Paul finally began to master chainsaw art.
Paul then went on to show off his skills in many places like BC, Japan, US and Ontario along with two hit TV shows, one for HGTV's "Carver Kings" and another for OLN and Discovery's "Saw Dogs". An artist is never satisfied with his progress but Paul has come a long way to reach the level of skill and perfection he achieves in every carving.
This is the place where imagination is sculpted into reality and you get to see all the new and innovative ideas that are being put into the carving world. The discovery of a talent for chainsaw carving, actually created a yin for his yang.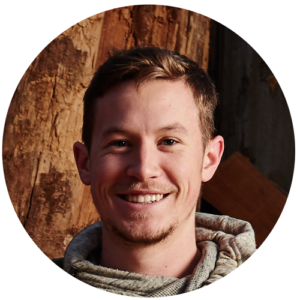 Jacob Frenette
Jacob is a second generation carver that started following his dad to competitions and shows at the young age of 14, after his schooling he was asked to join HGTV's "Carver Kings" along side his father where Jacob caught the bug for carving and started his art career professionally. Jacob has been performing at events and shows across Ontario with his father for the last 4 years promoting their art. Jacob also has pieces in playground all across north america as he works along side EarthScape who provides all Natural wood play spaces. Together we have made some of the largest wood sculptures in North America.
Jacob excellent at his attention to detail in his carvings and commits his time to understanding and mastering anatomy and realism with the goal of bringing life to his art. Jacob has placed first in Events like Festival du Voyager winning highest auction price.
Together the team continues to produce beautiful pieces of art in communities across Canada spreading the beauty of their art.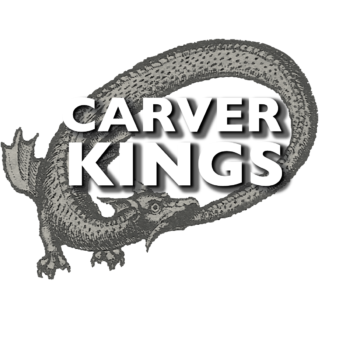 Sculpting Imagination Into
REALITY
Our Latest Work

Only the Best
Carver King Originals
Interested in Booking us for an Event?
The Carver Kings travel all across Canada and the world performing at events that range from small town shows that bring the community together and large scale events. To find out more details about booking us for a show and what we do click the "book us for an event" button

SERVICES
Events & Shows

Custom Sculptures & Projects

On Site Carvings

Carver King Original Pieces
WHAT THEY HAD TO SAY
Woodstock Show
The Carver Kings very own Jacob and Paul were the feature carvers at this years Woodstock Woodworking Show. Jacob and Paul not only entertained the crowds, but interacted and participated with the crowd in a very intimate fashion. The crowds were constant around their demonstration area, and the Carver Kings were the main buzz of the patrons. 
Our Sunday was wetter than we would have wanted, but the Carver Kings were troopers and kept our crowds thoroughly entertained.
The HG TV's Carver Kings were the darlings of the local media, allowing us to reach local and regional print, radio, and TV markets for interviews, news reports, and commentaries.
4PCCC Show
Paul and Jacob, It was a pleasure to spend time with the two of you while out in Powerview-Pine Falls, Manitoba for the 2016 2nd Annual Labour Day Long Weekend 4P Chainsaw Carving Challenge. To watch a father and son work and play together was inspirational to both my son Kaysen and myself. With your help, , the experience was an absolute success and we're looking forward to building an even Bigger 4PCCC in 2017! Not only did you help in growing the event, you brought a feeling of hope and excitement to a community that has had its challenges over the past decade. There was a hole left from the loss of its only industry, the Pine Falls Paper Mill. The Woods Department became a thing of the past. With this event, it lives on as a historically significant tangible living artifact. Sawdust is in our blood. Thank you for helping out. You're truly good people and I'm looking forward to future endeavors on the horizon. Cheers, 
Rosemary Hearn Pannell 

— 5 star
They are both amazing carvers!!
Carole Sabourin Cloutier

— 5 star
Dedicated to their craft and beautiful creations.
Carver Kings Jacob and Paul Frennete made this gorgeous chainsaw carving of two cardinals. Absolutely love it, amazing piece of work, if a cardinal appears it means a loved one is near, this carving means to me the everlasting love of my parents
their talent is magical, they put their heart and soul in the art work they do. when I see the cravings they do its like they bring back the life of magic in the wood of the trees
We saw these guys doing their amazing works at the Tillsonburg Turtlefest… there stuff is amazing
WATCH US LIVE

The Carver Kings bring their travels to you as they live feed their travels across Canada and at home in Ontario. Showcasing some of the largest and coolest chainsaw carving projects in Ontario. The Carver Kings work closely with Earthscape putting their talents together to make some of the largest playable wood art structures in North America. Check out some of current or past live feeds on our facebook below!