Dad and I tackle this owl carving together as a tag team carving at the same time! This piece represents the balance of nature, and the importance of family relations and love. Papa barn owl sits on top watching over everyone keeping pests and illness at bay. Mama barn owl is protected with her baby in the hole keeping everything warm and happy. The tree carved is made to represent a cedar stump with vines crawling up the side.
This was a great carve, it is very dangerous to carve next to someone else that close but given our skills with the saw and our experience working together we are able to do it safely and efficiently. Its amazing how fast the wood can move and turn into something beautiful.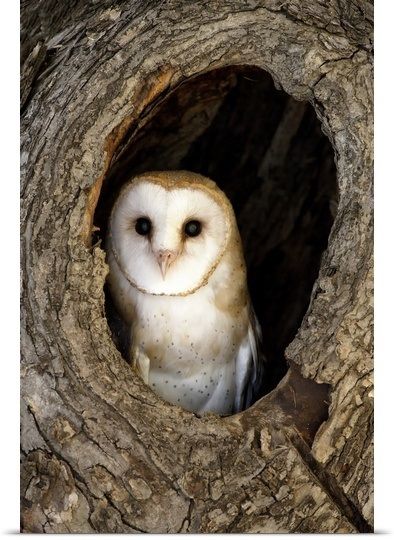 Barn owls are beautiful creatures that help balance the ecosystem by keeping down rodent and disease carrying creatures. They are deadly silent and great at hearing not to mention a beautiful bird. Some native cultures hold that owls are a sign of death and others do not I believe them a balancer a watcher that keeps illness at bay.
If you want to skip quickly through the video we made some time stamps in the description of the video. We also left a funny blooper at the end for your pleasure.
You can see a picture of the finished carving here: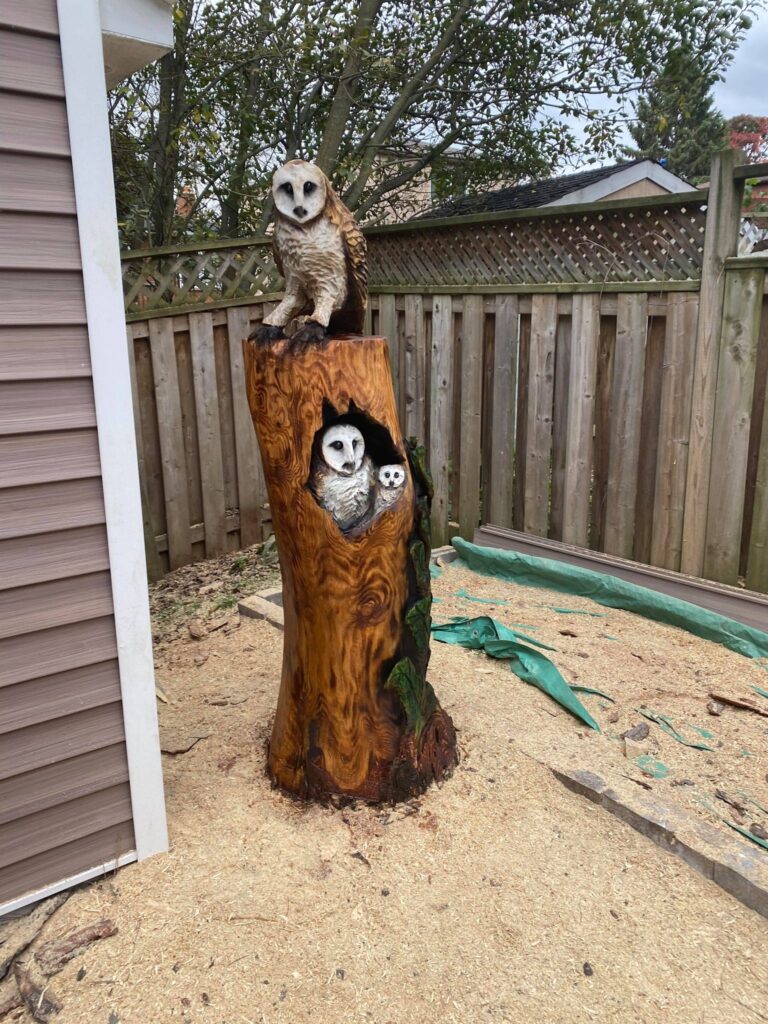 Thank you for checking out our video, your support and comments help us to continue making these great video for you.
If you enjoyed our tag team carving and would like to support us give this video a share to your friends and tell them why you loved it!
Carver Kings Swag- We have Tshirts, Hoodies and other things available for purchase now! https://teespring.com/stores/carver-kings
Donate Bitcoin – Bitcoin Address: 3CVzyy3NmTqdDiuqAq8Bsv8LXgyarYjYg1