The Carver Kings Paul and Jacob discuss how they are going to approach carving the eagle in the tree. They need to avoid a bit of rot in the stump and it doesn't take them long to get started seeing their artistic vision.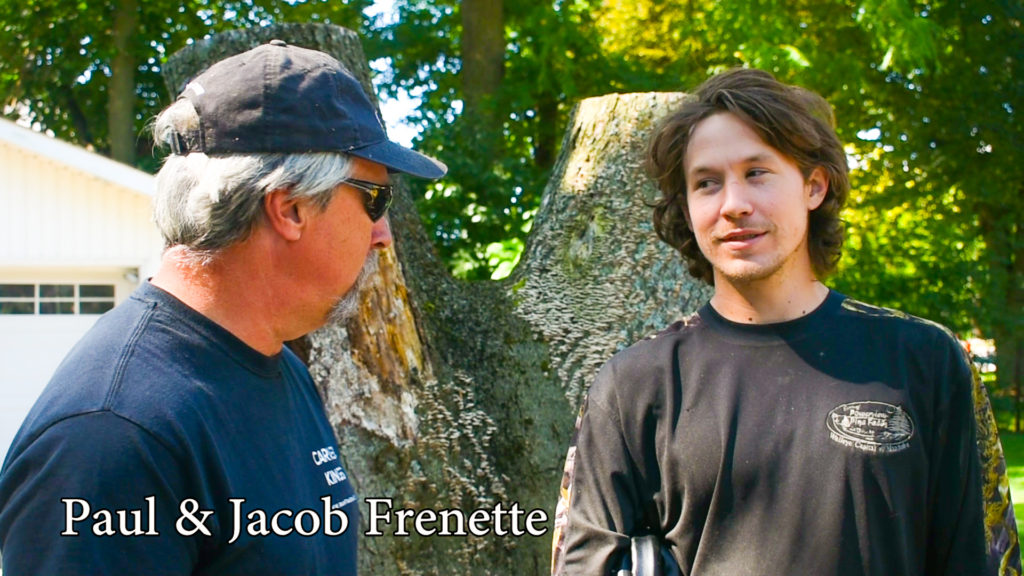 They get a good look at how the stump starts out, the plan is to have the wings be separated by the natural crotch in the tree.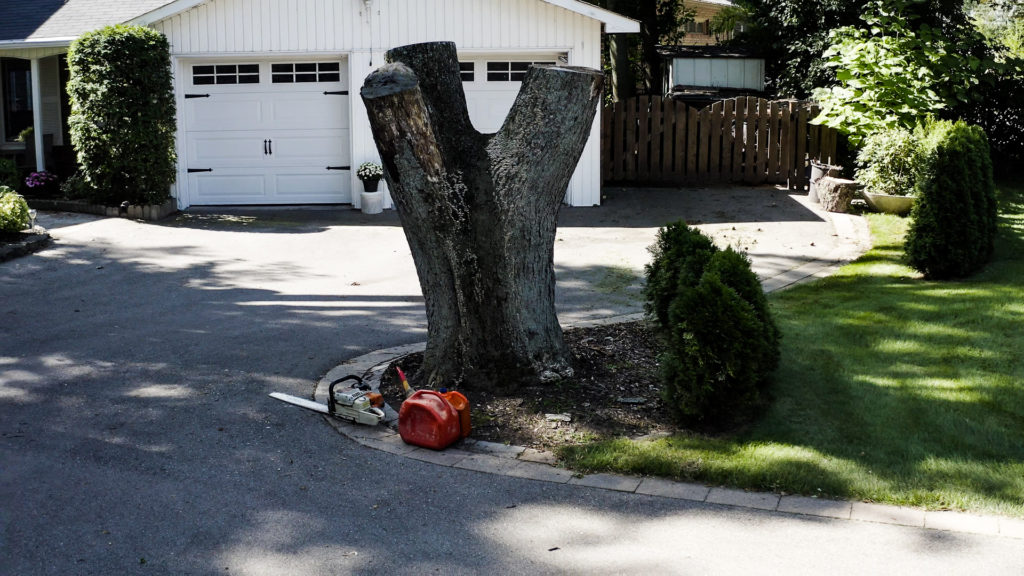 After putting their amazing chainsaw skills to work, they do some finishing touches with woodworking dremels and burning. to bring the piece to life.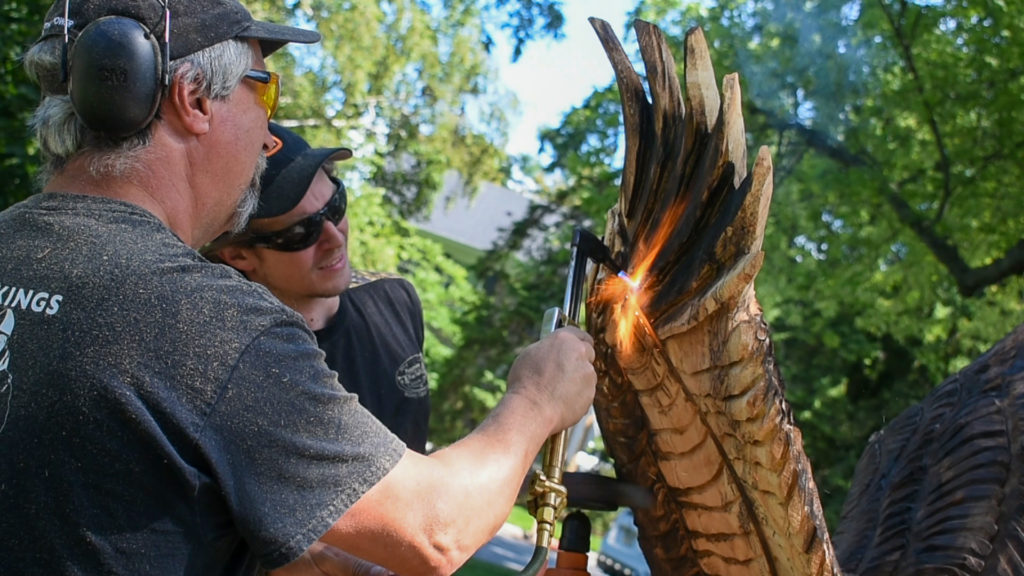 Its important they seal the carving to preserve it from whether damage, fungi and bugs. The finish also gives the carving some natural color.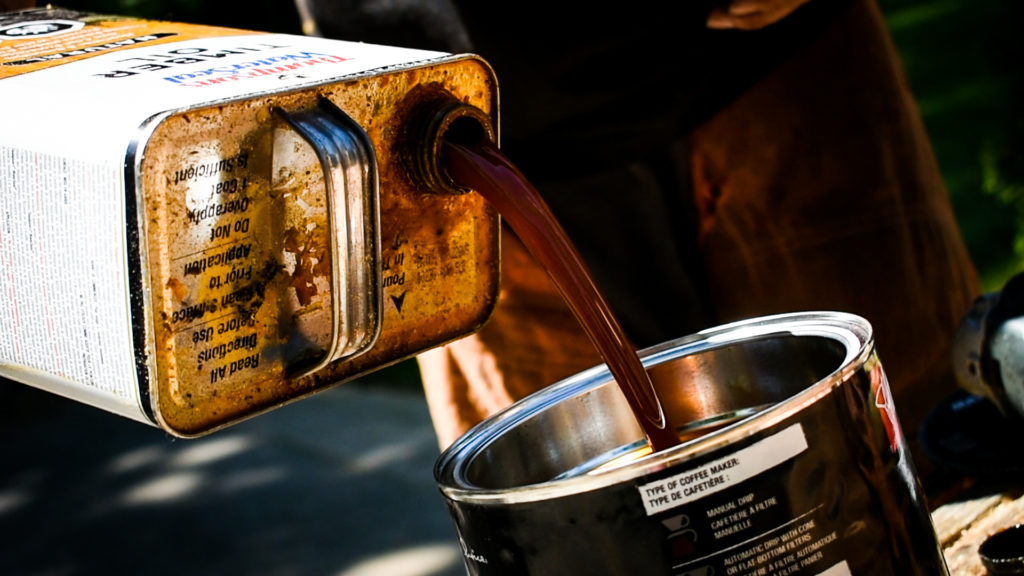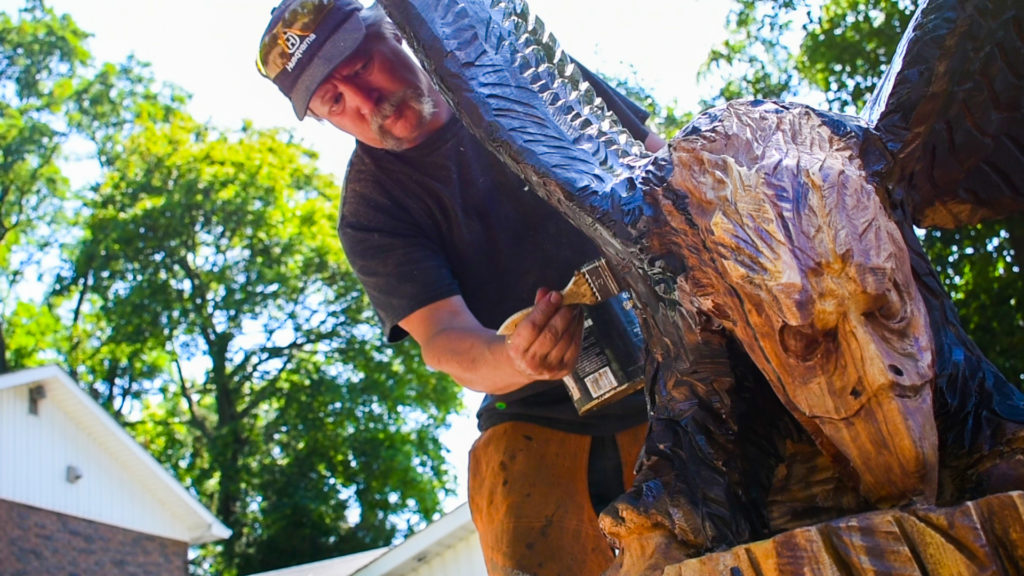 A beautiful finished piece, they made the clients very happy. They were delighted to have their beloved 100+ yr old tree be given a second life after having to have been cut down.